What is the design process?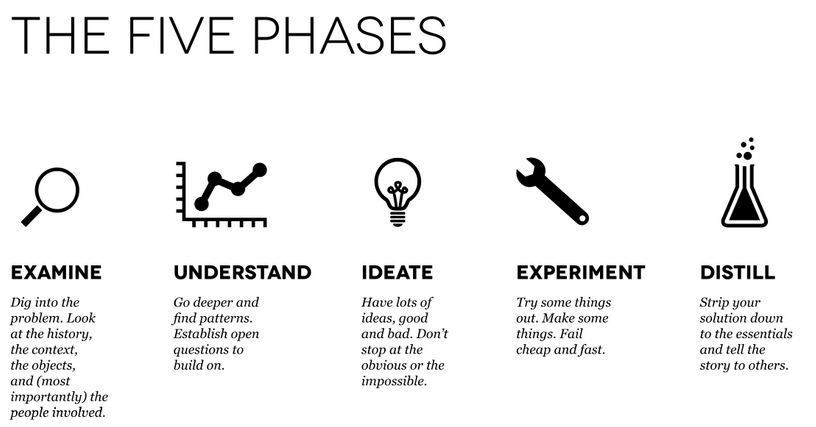 OR Maybe
The Design Process is a series of steps that people follow to find a solution to a problem. There a many different versions of the design process. Many of these agree on some basic core steps.
research
planning
brainstorming or idea generation
concept development (sketching ideas)
iteration (sketching and explaining in some detail lots of ideas)
production
evaluating
The Design Process
What is your design process?
Complete the assignment on this page.
Design Thinking
Imagine Design create
from Autodesk- see link below
GDE Error: Error retrieving file - if necessary turn off error checking (404:Not Found)
Useful Websites
Imagine Design Create – A book by Autodesk a design industry software leader
http://usa.autodesk.com/adsk/servlet/index?siteID=123112&id=16442791
Core 77 – an online design magazine
Wikipedia articles on design
http://en.wikipedia.org/wiki/Design_process#Design_as_a_process
http://en.wikipedia.org/wiki/Design_thinking
http://en.wikipedia.org/wiki/Design_methods
Articles on design models
http://courses.ischool.berkeley.edu/i290-1/f08/lectures/ISSD-20080917.pdf